This page was last updated: September 2, 2013
Local folks with an interest in gardeneing, no fees, no officers.

Many national publications seem to key in growing conditions and issues that apply "somewhere else". What we would like to do here is encourage information about what applies to Shelbyville, Wartrace, Bell Buckle, Flat Creek or somewhere in the Bedford County area.  Neighboring counties in Tennessee are invited to participate with questions, comments, advice, etc.

Garden clubs are invited to share their contact information and happenings.  We would prefer that is sent to us in an
e-mail
for attached word document so it can be quickly  and accurately added to the page.
If you would like something added to the page, PLEASE
let us know
. This will be the communty's garden, so help us grow.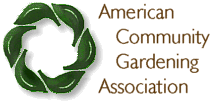 Copyright© 2007-2008 Bedford Trading Post, Bell Buckle, Tennessee