Our First meeting of the year is March 1st, 2013

For anyone interested in growing plants of any type.

Ornamental gardens, vegetable gardens, annual gardens, perrienial gardens, water gardens, xeriscape, inside, outside, and anything else.

Weed'em & Reap Garden Club

Bedford County, Tennessee


Jere's and Mike's wonderful creation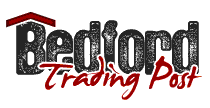 Row of tomatoes in the garden about 6 inches of plant above ground.

Weed'em & Reap meets every other Friday at the Bedford County UT Agriculture Extension Service office 2105 Midland Road Shelbyville, TN 37160

Meeting starts at 7:00 PM in the side meeting room.  Bring your challenges and successes to share. We should wrap up around 8:30 and everyone is welcome.

If you have a questions contact us by e-mailing us.
Now before we start stories flying, we are talking about a hybrid squash that Mike gave to Jere from his garden this year.  I believe he gave her several plants that were supposed to be a yellow and a green cue ball zucchini.

What developed was this neat combination.  Jere did not save the seeds, She was too interested in eating it.