SHELBYILLE INFORMATION

201 North Spring Street

931-684-2691

Codes Department

931-684-9001

931-684-5811

Shelbyville Fire Department

FIRES ONLY 931 684-1313

(non-emergency)

931 684-6241

Shelbyville Public Works Department

931 684-2644

H. V. Griffin Park & Recreation Center

931 684-9780

931 684-1669

Shelbyville Post Office

931 684-2811

100 South Main Street

931 684-1669

931-684-7171

BEDFORD COUNTY INFORMATION

County Mayor

931-684-7944

Bedford County Sheriff's Department

EMERGENCY ONLY - - - - 931 684-1530

Business Line - - - - - - -- - 931 684-3232

Non-Emergency Phone: 931-684-9223

General Election Commission

931-684-0531

Bedford County Highway Department

931-684-4651

Register of Deeds

931-684-5719

County Court Clerk

931-684-7040

Bedford County Trustee

931-684-4303 

Assessor of Property

931-684-6390

County Attorney

931-684-4611

Bedford County Utility District

931-684-1667

931-684-4621

Community and Government

Contact Numbers

Best if viewed in Explorer, but If this page does not load in a balanced fashion, please let us know.  It would help if you tell us what web browser you are using and what operating system. (Windows 98, 2000, ME, XT)

This page was last updated: September 2, 2013
BEDFORD COUNTY

T e n n e s s e e

We continually strive to make this site a one-stop destination for information on Bedford County. Please contact us with missing information or recommended additions.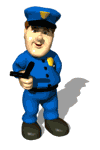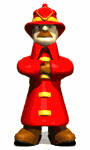 Welcome!

MyBedfordCounty.com has been developed to inform, educate and entertain our neighbors in Shelbyville, Bell Buckle, Wartrace, Normandy, Unionville, Flat Creek

and all small communities in Bedford County, Tennessee.